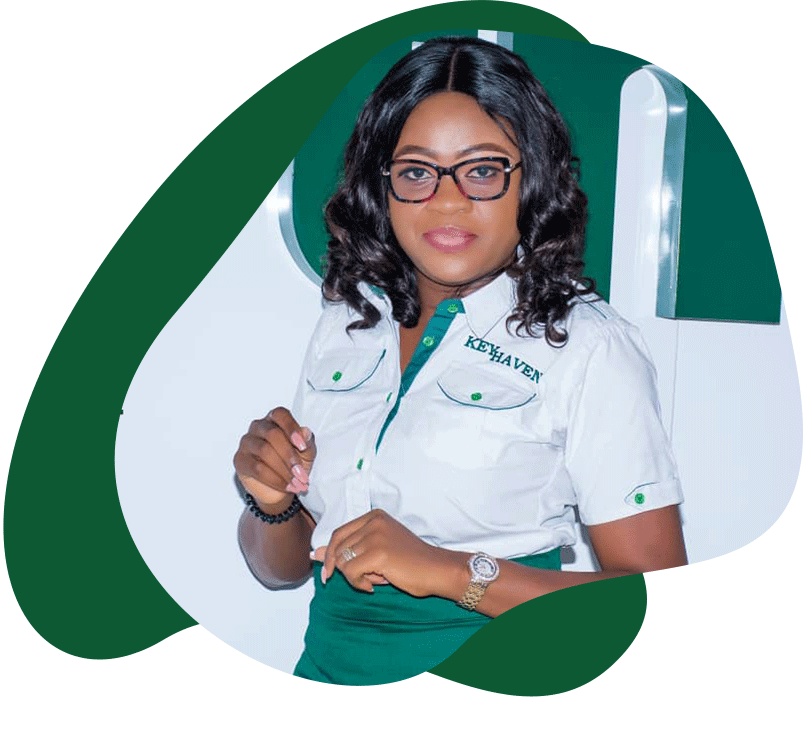 Adeyinka Igbinoba is a dedicated and focused lady, who excels at prioritizing, completing multiple tasks simultaneously and following through to achieve project goals. She is highly effective at incorporating creative and initiative leadership skills to achieve business objectives. Direct projects that improve efficiency while meeting deadlines and budget requirements.
She is an Executive Director with
KESHAB
PROPERTIES & INV. LTD
She has an extremely good knowledge of internet and digital marketing, expert in on the field having years of experience with a niche well calved out in online strategy and marketing, Her ability to process how the internet works, allow her to deliver clear information to a visitor,
Her unique skill of "sniffing out a niche" is impeccable and it guarantees the highest Return on Investments.