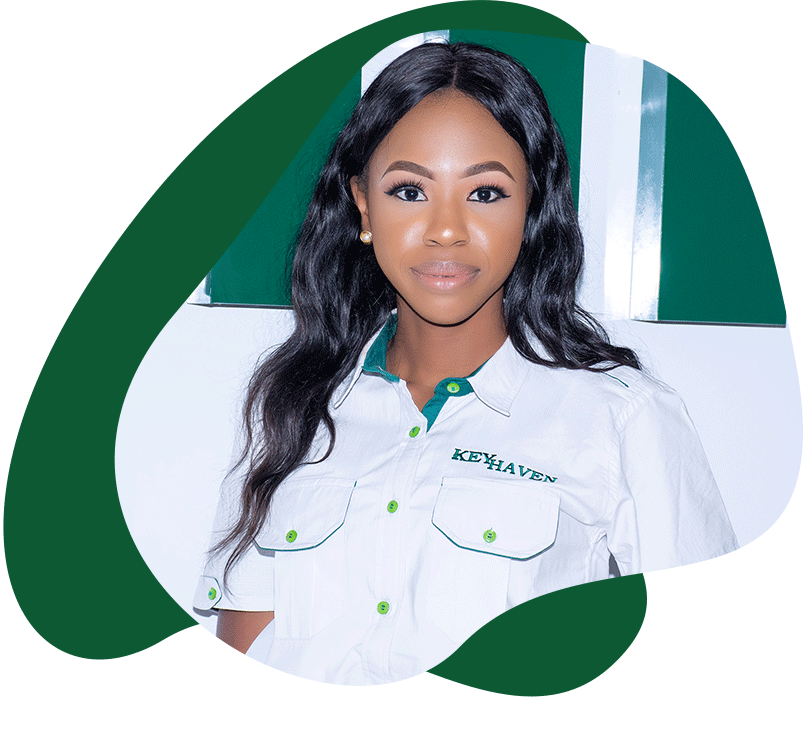 Business Development Executive
Evelyn is a very detailed, diligent and proactive individual with a keen interest in continuous self development. A graduate of political science from the prestigious Landmark University.

She takes interest in volunteering as occasion presents itself.

Her career interest spans across Real Estate as well as Human Resources.

Her passionate HR nature and excellent verbal communication skills are an asset to her capabilities to work efficiently and collaborate with others towards a specific goal.

She is a purposeful living enthusiastic self starter.