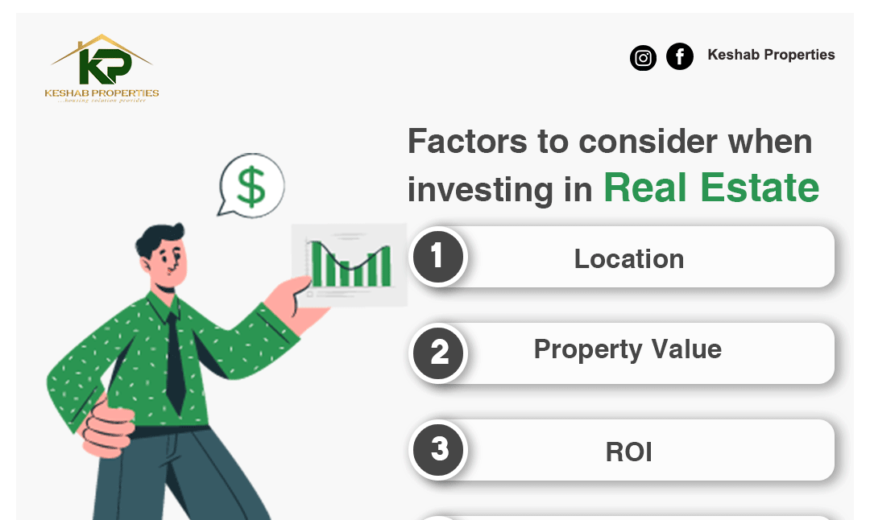 Real Estate is one of the safest investments, Real Estate investment does not depreciate rather it appreciate over a period of time, so when investing in real estate, there are some important factors to put into consideration.
LOCATION: location is the important factor for profitability in real estate investment, proximity to amenities, green space, scenic views and the neighborhood's status factor, prominently into residential property valuations, closeness to markets, transport hubs, warehouses, freeways and tax – exempt areas play an important role in property valuations.
Valuation of the property: Real estate financing during purchase, listing price during the sale, investment analysis, insurance premium and taxation, they all depend on the real estate valuation.
Expected Return on Investment: ROI is an important factor to consider when investing in real estate, you should put into consideration the profit you are expecting and appreciation of the property you are investing in.
Budget: Before buying a property make sure you know the amount you are willing to spend, your budget helps you determine what type of property you can afford.
Investment Purpose: Determining the purpose of your investment will help you make the right decision and also help you get a better vision of what you are looking for. Are you buying the property for your personal use or buying to lease out or are you buying to resell them, all these should be put into consideration.
New properties or an Existing Properties: New properties are properties under construction and this usually offers attractive pricing, options to customize and modern amenities, but there might be some risks involve, such as delay in construction, increased cost and unknowns of a newly developed neighborhood. While existing properties offers already built construction, it is more convenient, faster access to the property and established improvement.
Be careful with leverage and know your pitfalls, Loans are convenient, but they may come at a very big cost, you will have to check the negative and positive aspect of the loan to know if you are capable of handling it, you commit your future income to get utility today at cost of interest spread across many years, be sure you understand how to handle loans of this nature so you can benefit from it and also avoid pitfalls.
In conclusion, Real Estate is simply one of the best investments ever but before investing make sure you put the factors listed above into consideration.