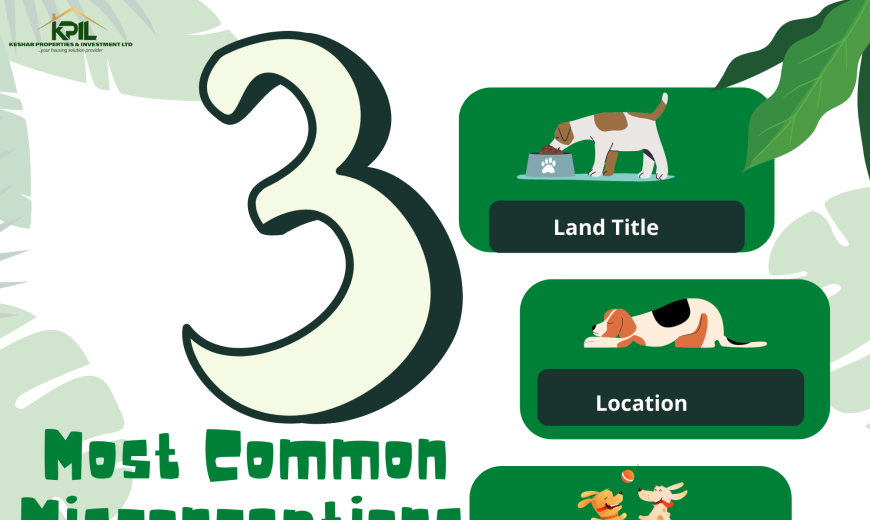 Most buyers have this notion stored up in their heads when they intend to get a property. Yes, it's true that you should look out for the location that interests you, go there and get it. But there has being certain misconceptions as to what one should look out for when getting a property. Let's discuss them:
Land Title: A large number of clients keep making some mistakes as regards getting it right with titles for the property of their choice. Some have argued that the best property is the property with a C OF O as the land title. But this is actually wrong!!!
There are about 15 different land titles a land can have in Nigeria, C of O is one of them, the other 14 land titles are as well very valid and great too. Let's mention some of these other titles:
1. Governor's Consent
2. Gazette
3. Deed of Assignment
4. Deed of Conveyance
5. Deed of Lease
6. Court Judgement
7. Registered Survey
8. Land Purchase Receipt
9. Contract of Sale
10. Land Sales Agreement
11. Deed of Mortgage
12. Deed of Sub–Lease
13. Deed of Gift
14 . Power of Attorney.
If a property has any of these titles and the land is free from all known encumbrances, An investor can purchase such lands, The coordinates are charted at the land registry to confirm if it falls under government acquisition or not.
An important document you should then look out for after confirming this is the Deed of Assignment. A deed of assignment transfer all rights to the new owner, if your seller has a deed of assignment, then you can go ahead and purchase.
Location: Most subscribers get it wrong here too, as they say, NOOO, IT'S WAY TOO FAR!!
Land can never be way too far, what's most important is what my ROI (Return on Investment) is on this property. Is it close to valuable establishments and landmarks? Are there visible developments around it? If the answer to these questions is YES, then it is a win-win for you. Most investors in the past, lost the opportunity to invest in Lekki, Ikoyi, and Victoria Island areas of Lagos, which is one of the most commercial hubs of Lagos Island, How? All because of the same investment excuse, IT'S TOO FAR!! Most were living on the mainland part of Lagos as of then and they were judging the distance from their reference point.
Price: Why is your property selling higher than others? When it's on the same location?
Most clients have turned their focus from the value of the land to the pricing. Some even throw threatening statements like, "I got a cheaper offer so I can as well get from there," This should never be the case.
As a wise investor, when making comparisons to property purchases, do well to take into cognizance the VISIBLE developments ongoing in the firm whose products you're comparing, the reason being that, most firms have the vision to deliver structure and development at a glance not waiting till the future beckons, others prefer to wait and wait or may never develop the estate. We all know appreciation will be low if there is no appreciable developmental exercise done in the estate. What should be predominant in your mind as a buyer, is what category you want to belong to. Would you rather join, The As e dey hot development team or The Let's wait for the future or no development team?