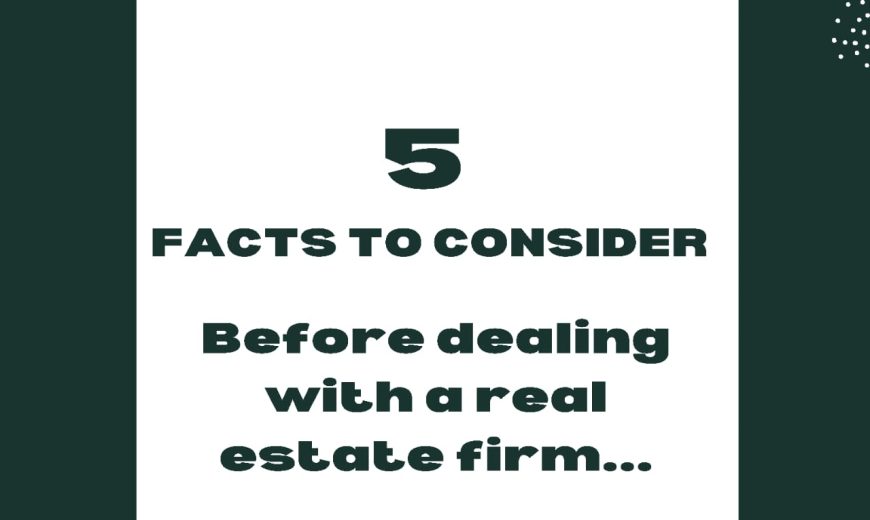 Tons of clients and even realtors, and financial advisors keep echoing worries as they make their decisions as to whether to buy from a particular real estate company or not. Some would go ahead to relate an epistle of the experience, they had while purchasing a property from other real estate firms.
However, what most people fail to understand is that they never
took into cognizance of the most important factors that should be considered before purchasing from any real estate firm or even an individual.
Below are some of the factors you must consider before investing with any real estate company to avoid a huge loss or threat to your investment.
Before we go into this, it is worth mentioning that investing in Real estate and the "right" firm, is far more important than many other factors, this is because the right real estate firm will guard your investment and make sure your returns are growing meaningfully.
Now let's go into the FACTORS you must look out for before
investing with any firm
1. A physical office: this is to ensure that the firm has a physical presence in which clients can walk in and make inquiries and ask for necessary information about their purchased property.
2. Testimonial from clients: As minute as a customer's testimonial is, it can never be underestimated. Check the firm's website, social media platforms, and youtube for videos of testimonials and other events held by the company to see what people are saying about them.
This is because, at the moment, the world is controlled by the digital space and every firm set to deliver must have done so in the past. These reactions should be taken into deep cognizance as they form a basis onto which you can tell without rocket science if you will be satisfied with your investment or not.
3. Development of Properties: one thing that
makes your real estate investment plummet, is the level of development the real estate(estate developer) can do or has done, If there is no visible development like perimeter fencing, gatehouse construction, walkways, roads either earth road or paved roads, this will tell you the real estate firm is not prioritizing development which in turn will affect your investment if purchased with the firm.
If the product you intend to buy is new in the market, it is readily understandable if development has not started but a quick check on their previous developments is an eye-opener as to what would be the future projection on the underdeveloped property you're about to key in.
A firm that's obviously in business with the purpose to grow your finance into reality would have visible developments on a large number of their properties.
This tells you to a large extent even without detailed investigation, that the firm delivers whatever it is they must have advertised. This factor is very much visible in all our estates at Keshab Properties and Investment Limited.
4. Operational Style: In as much as every firm and business has its own style, what makes the difference is how sophisticated, professional and customer-centric the firm is.
The Real estate sector is one of the biggest sectors of the Nigerian economy and to command its size and value, every real estate firm should have a unique and well-detailed operational process. One of these operational processes is a website which should have an interface that covers your process from start to finish. That's from the Enquiry stage down to visible site tour guides, Estate development videos, Client subscription pages, and then swift customer service contact portals.
A firm's website can give you an indication of how properly managed the affairs of the firm is. The reason is that it takes only a dedicated team to pull up this output on their website.
5. Broad Visibility: "How visible is the firm?", is another factor you should consider.
Questions you should look out for are:
Can its products be seen at ease even in the comfort of your home?
Can it be traced by Google?
How many social media handles can it be traced on?
How frequent and active are their social media pages?
When were their last seen in the digital space?
All these questions might seem irrelevant to your purchase but it would surprise you that it tells you how active the firm is in its business space.
The world has evolved into a digital space and any firm that isn't seeing on the go in the digital world is not ready for good business.